About Dan
---
(click on the icons below to see different Dan related photo galleries)
Dan first received notoriety for his haunting portrayal of the teenage killer Samson in The River's Edge. However, he is probably best known as Andy Griffith's sidekick Cliff Lewis on the hit television series Matlock. Over the years, Roebuck has played everything from cops and robbers, winners and losers and lawyers and doctors...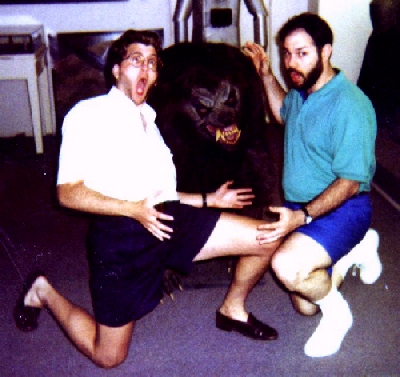 The above, while true, does not tell you about the Dan I know. I first met Dan in 1977 when he was an employee of "The Comic Book and Nostalgia Gallery". We became instant friends and have been ever since. During Dan's teenage years he performed magic under the stage name of "The Count". He performed for birthday parties, club dinners, and he was the magician for the annual "Breakfast with Santa" at Leh's Department Store for years. I would tag along with him to his shows and help him set-up, tear down, and introduce him. I eventually had a T-shirt made up that read "The Count's Apprentice" (I still have it).
When I first met Dan he was already acting at a local community theater, "The Pennsylvania Playhouse". I believe he had just finished his second play there. At this time I was already involved with my high school's stage crew so it was natural that I started to get involved with this community theater. If Dan was involved with a play you could bet that I was there behind the scenes or even acting on the stage with him.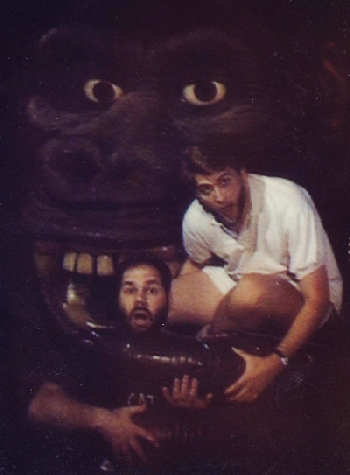 During our late teens Dan and I worked on some home movies (super 8mm). They were a series of short "special effect" films containing things like us getting shot, impaled, loosing eyes, etc. I'll try to get one or two of these transferred to AVI files for your viewing pleasure.
Dan and I have been through a lot together in our lives. We both now have wives and children (I have three sons and a daughter -- Dan has a son and a daughter). But our friendship continues today even though we live 3000 miles apart. That's one of the things that makes Dan what he is. No matter how much of a "star" he is considered to be by some people, he's still the same ol' Dan that I met at that comic book shop 21 years ago.
Scott -- 1998