Dan's Monster and Toy Collection
Click on the "thumbnail" image to see a larger version of it
Use you browsers "back" button to return to the thumbnails
---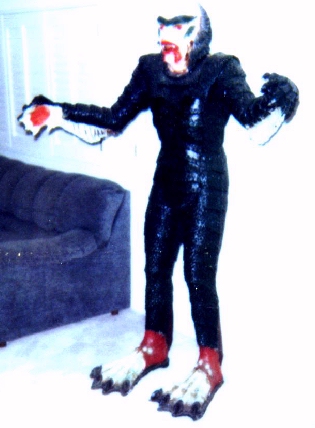 This is one of the few "full size" Creature of the Black Lagoons that were used for promotion when the movie first came out. The Creature is Dan's favorite Universal Monster.

Dan and I had a major obsession going many years ago involving a toy from our childhood. It was the "Captain Action" line by Ideal toys from the late '60s. On the right you will see Dan's Dr. Evil doll, Captain Action's arch-enemy. On the left you will see a Dr. Evil rubber mask I had made-to-order for Dan's 1990 Christmas present. The mask was sculpted, poured and painted by Cory Geryak who is now a successful "Director of Photography" in the movie industry and also Dan's brother-in-law.
Click here to find out more about Captain Action!