Artwork by Dan
---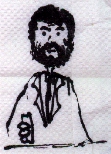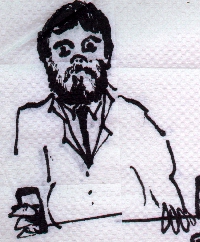 Some artists work in pastels. Some in oils. Dan did these interpretations of me in napkins and markers.
---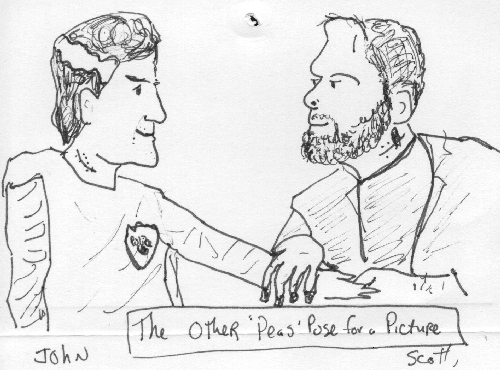 This drawing was in response to a wedding gift The Lamana's and my family gave to Dan and Kelly. We all had a painting of Dan and Kelly made with their faces superimposed over Frankenstein and The Bride of Frankenstien. Dan had to have the last laugh with this, I am Frankenstien and John is The Bride of Frankenstien.
---
America's sixteenth president as envisioned by Dan.