The Official Daniel Roebuck Home Page
"Actor, friend and all around nice guy!"
---


Make your menu selections from the menu bar at top.
For a description of what the menu bar selections are, see below.
---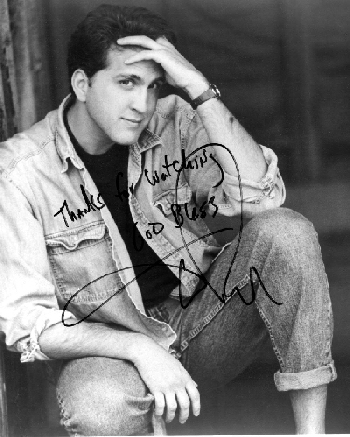 Hello. My name is Scott, please consider me your host.
Please bear with me while I am under construction.
Contact me through the email link above with any spelling or grammatical errors, ideas, advice, questions or comments.
A NOTE FROM THE WEBMASTER
I must apologize for not updating this site or answering my email over the last 4 months. Between summer vacations, a brief hospital stay, and other commitments I just didn't have the chance. Sorry. My goal (and New Year's Resolution) will be to update at least once a month.
---
According to the Oracle of Bacon , Dan has a Bacon number of 2!
Daniel Roebuck was in House Arrest (1996) with Jamie Lee Curtis
Jamie Lee Curtis was in Queens Logic (1991) with Kevin Bacon
---
!!! Daniel Roebuck Video Games !!!
Click here to get them!
---
I would like to take this time to thank the
Internet Movie Database
for helping me fill in some information that I forgot (or didn't even know). When you're done here go check them out!
---
Description of the menu bar selections at the top of the page.
Home page

This page.

About

For those of you who are new to Dan and his work please read this.

What's New

Read this for current news about Dan or to find out about his upcoming movie / television / theater appearances.

Movies

Look here for a listing of Dan's past movie appearances.

Television

Look here for a listing of Dan's past television appearances.

Theater

Look here for a listing of Dan's past theater appearances.

Other

Look here for a listing of Dan's past miscellaneous work.

Stories

Here you'll find newspaper and magazine articles that were written about or related to Dan. Also you will find some personal stories about Dan, written by his friends.

Links

Web sites that have a connection to Dan.

Email Us

You may email any questions or comments to me with this.
---
This site designed by:
G. Scott Brunell, Computer Consultant